Children's Chiropractor in Ipswich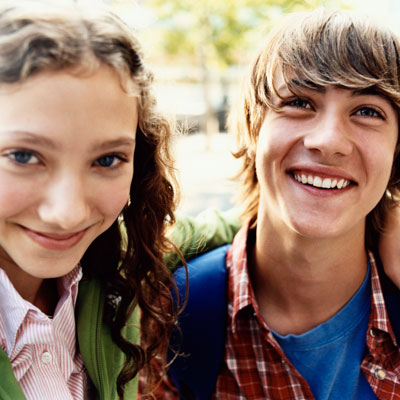 You may wonder why it's important to get your child checked by a chiropractor. While many adults seek chiropractic for pain relief, parents bring their children in to help their little ones get off to a healthy start in life. At Abundant Life Chiropractic, we love to see children happy and healthy, developing as they should when their nervous system is free of interference.
How Chiropractic May Help Your Child
Many children have stress in their nervous system that chiropractic can address. While chiropractic doesn't cure anything, it may be beneficial in addressing common childhood conditions. These include
Digestion problems
Ear infections
Restlessness and sleeping issues
For Children 12 Months and Older
We use very gentle techniques that are designed to remove interference in the child's nervous system so they can develop properly. Whether we're seeing toddlers or teens, those children may experience chiropractic's benefits when they're young and as they grow older.
We welcome patients who are 12 months and older.
Setting Your Child up for a Potentially Healthier Life
"A lot of issues that adults experience in their twenties and thirties happen in childhood. And then things that happen in your twenties and thirties show up in your fifties and sixties. You may age quicker when you don't look after yourself, and you feel the effects of aging earlier than normal," said Dr Nick Stott (Chiropractor).
That's why our chiropractor recommends getting your child checked as soon as you suspect there could be an issue and continuing to bring them in for care throughout childhood. "Parents can help their children get a better head start on life with natural chiropractic care," he added.
Offering Family Maintenance Care
Just as you go to the dentist for preventative care to ensure you enjoy optimal oral health, we believe that maintenance chiropractic can help improve your overall health. When the whole family comes in for care we offer a discount of 20% off.
Book an Appointment Today
Contact us today to schedule an appointment!
CONTACT US »
---
Children's Chiropractor Ipswich, Booval, Raceview, Bundamba, Silkstone QLD | (07) 3816 0622