Meet Dr Nick Stott, Chiropractor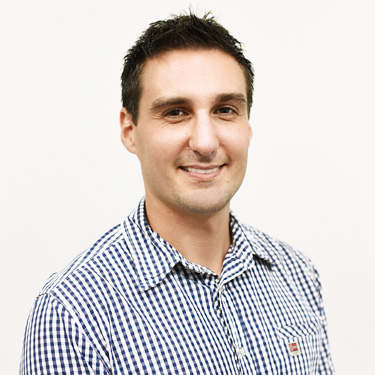 Carrying on a Family Tradition
Chiropractic runs in Dr Stott's family with a father and an uncle who are also chiropractors. He grew up with an understanding of natural healthcare and the body's ability to heal itself. He chose to join the profession and share the benefits of chiropractic with others.
Our chiropractor attended the New Zealand Chiropractic College in Auckland. To continually improve his skills and knowledge, he attends seminars around the world on chiropractic techniques, patient communication, and the latest research on health-related issues.
EXPLORE CHIROPRACTIC »

Outside of the Office
Dr Stott (Chiropractor) loves serving the people of Ipswich with their spinal health needs. In his spare time outside of Abundant Life Chiropractic, he enjoys spending time outdoors, particularly when camping and going rock climbing. He also likes exploring, travelling, going to the beach and playing a bit of golf.
He supports the following organisations:

Educating the Public
Our chiropractor has been interviewed about chiropractic care on River 94.9FM, a Brisbane radio station. He is pleased to offer workshops in the office, as well as health talks for corporations and local businesses.
If you're ready to make a booking you can do so online or contact our practice. We're open late for your convenience!
---
Dr Nick Stott | (07) 3816 0622