New Patient Workshops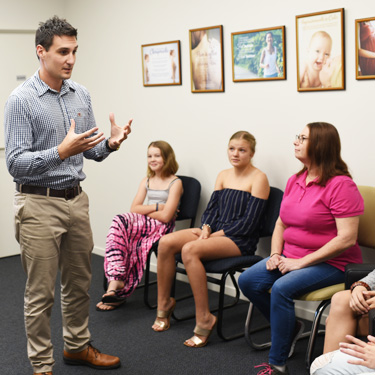 Every fortnight, Dr Nick Stott (Chiropractor) holds an on-site new patient workshop. During this talk, you'll learn about health, healing, chiropractic and how to get the best results from your care with us. We'll go through exercises to help you improve your outcomes, and you'll receive a gift that will help accelerate your progress.
Additional Learning Opportunities
On the weeks we don't have our new patient talk, our chiropractor holds workshops about recent research related to your health. It might be on psychology, biology or other topics that can help keep you conditioned for success. Find out more on our Facebook page!
Get Registered Today
Do you see a talk you're interested in? You can contact Abundant Life Chiropractic today to reserve your space!
CONTACT US »

---
Abundant Life Chiropractic Workshops | (07) 3816 0622